To this day a phone call is still our favorite way to tell something we really care about
.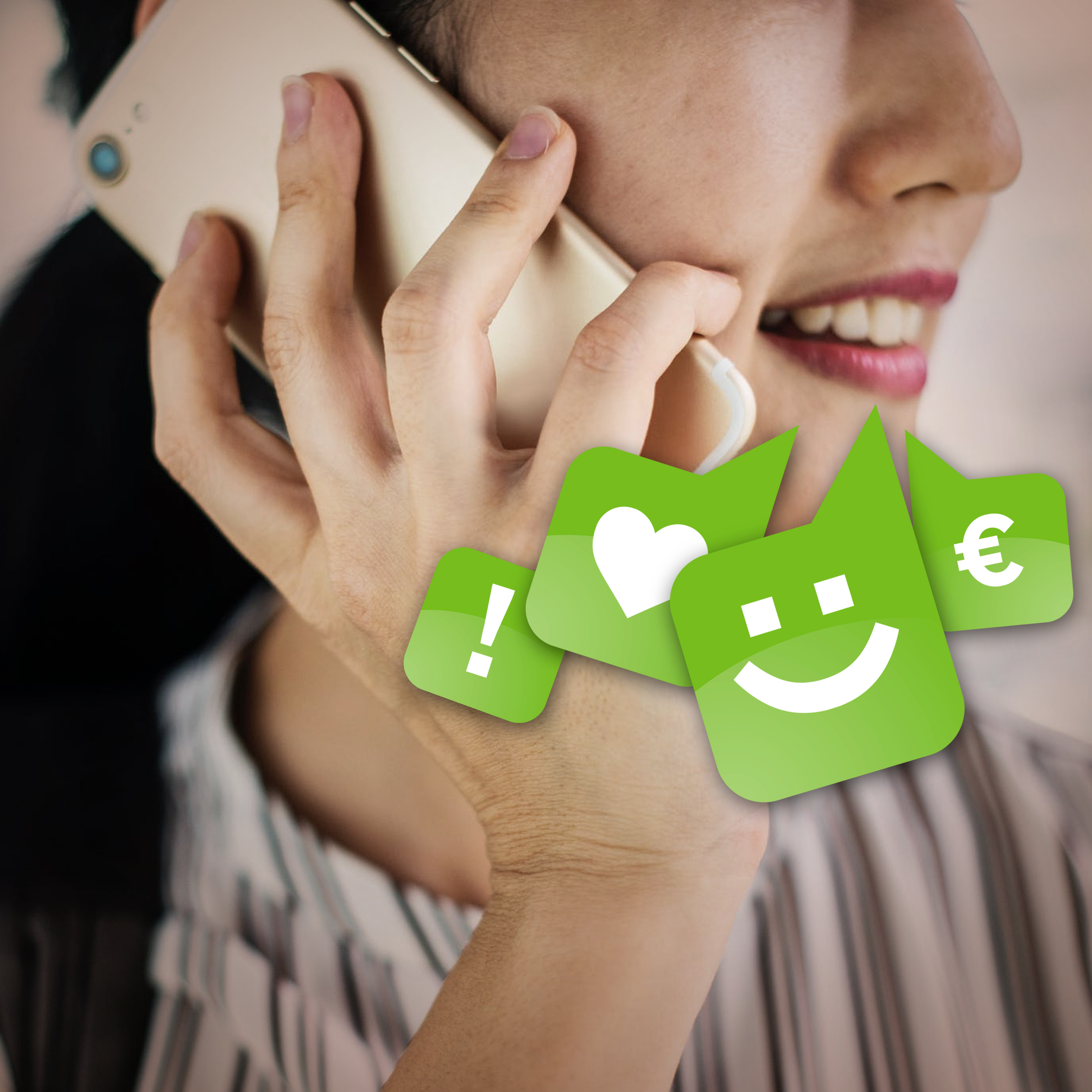 This is also the aim of the companies that present their offers and products to potential customers. For this reason, telemarketing campaigns are still a valuable element within a global marketing strategy.
A direct contact can certainly be more efficient, but since it gets into customers' lives, it could turn out to be a double-edged sword.
No one wants to pick up the phone to hear someone offering services which are far from their needs, and neither does Be2Be.
We believe we have find the right way to keep the good of
telemarketing.
An extraordinary database
Be2be can provide to its clients telemarketing lists of 10 million profiles.
A real wealth of contact:
In strict compliance of the law: provided by users who gave us direct and explicit consent and that therefore respect the GDPR.
Profiled: to each phone number is combined with name, surname, date of birth, gender, ZIP Code/Residency.
Updated: we keep the leads constantly controlled to make sure they're always high-performing.
Having so many phone numbers and their related data allows the companiesstrong> to selectonly among the profiles that match with those of their potential customers and that could have a real interest in their business proposals. We can therefore overcome one of the major difficulties related to direct marketing and - to telemarketing in particular - which is to get in touch with costumers that never had anything to do with the agency proposing its products and services.
Difficult leads that, without proper countermeasures, are not converting. The advanced profiling of the lists can turn things around since it provides the required starting point to achieve the best conversions.
Big player of the Web understood and exploited such potential, relying on Be2be for the exclusive management of their databases for the realization of
Telemarketing e
SMS marketing campaigns.
No one wants to pick up the phone to hear someone offering services which are far from their needs, and neither does Be2Be.
With them, we believe in the strength of quality telemarketing and in its efficiency as an instrument which helps the businesses to achieve their goals
To each objective the right strategy
If handled correctly, telemarketing can prove itself to be a flexible and efficient instrument.
We can get in touch with potential customers to:
Selling products and services
The classic activity conducted on the phone and that, nonetheless, still gets results, especially when you get in touch with the right people. Being picked up by a company as a privileged interlocutor and to engage directly with them it surely makes the difference, other than turning out to be an efficient way to keep them updated and involved. There is so much
Promoting business activities
A discount, a promotion, the creation of new services, an inauguration, an event. That's how many initiatives a company can put in place to involve its potential customers. A phone call to a targeted customer could prove to be the most direct and effective mean to involve them and keep them updated at the same time.
Telemarketing is a tool that we can employ for the lead generation, or in other words, the creation of a list of contact.
A phone call or a little talk could help us to select customers who are genuinely interested to the proposal of the company and that will grow up to be real costumers. We can submit to them tailored proposals or maybe even send an agent to meet them in person thanks to our
Appointment Form
Be2be not only provide his clients of these tools, but also the strategic vision and consultancy work which defines an efficient
Business solution, more than telemarketing
Then, the integration of multiple services for the development of the business.
A contact acquired through actions of telemarketing can become a regular customer thanks to a campaign of direct email marketing and through social networking. An user reached with a SMS campaign can be to a customized landing page.
Browse our
Services
and find out in how many ways they can interact with each other.
HAVE A LOOK