The first time an SMS has been sent goes back to 25 years ago; an entire generation has gone by, but the ''short message system'', better known with his acronym SMS, it's not so old after all.
Actually, It appears that each technological progress helps making it stronger and more pervasive.
As today, 83% of Italians owns a cellphone: basically, everyone! And any of them may become a potential customer.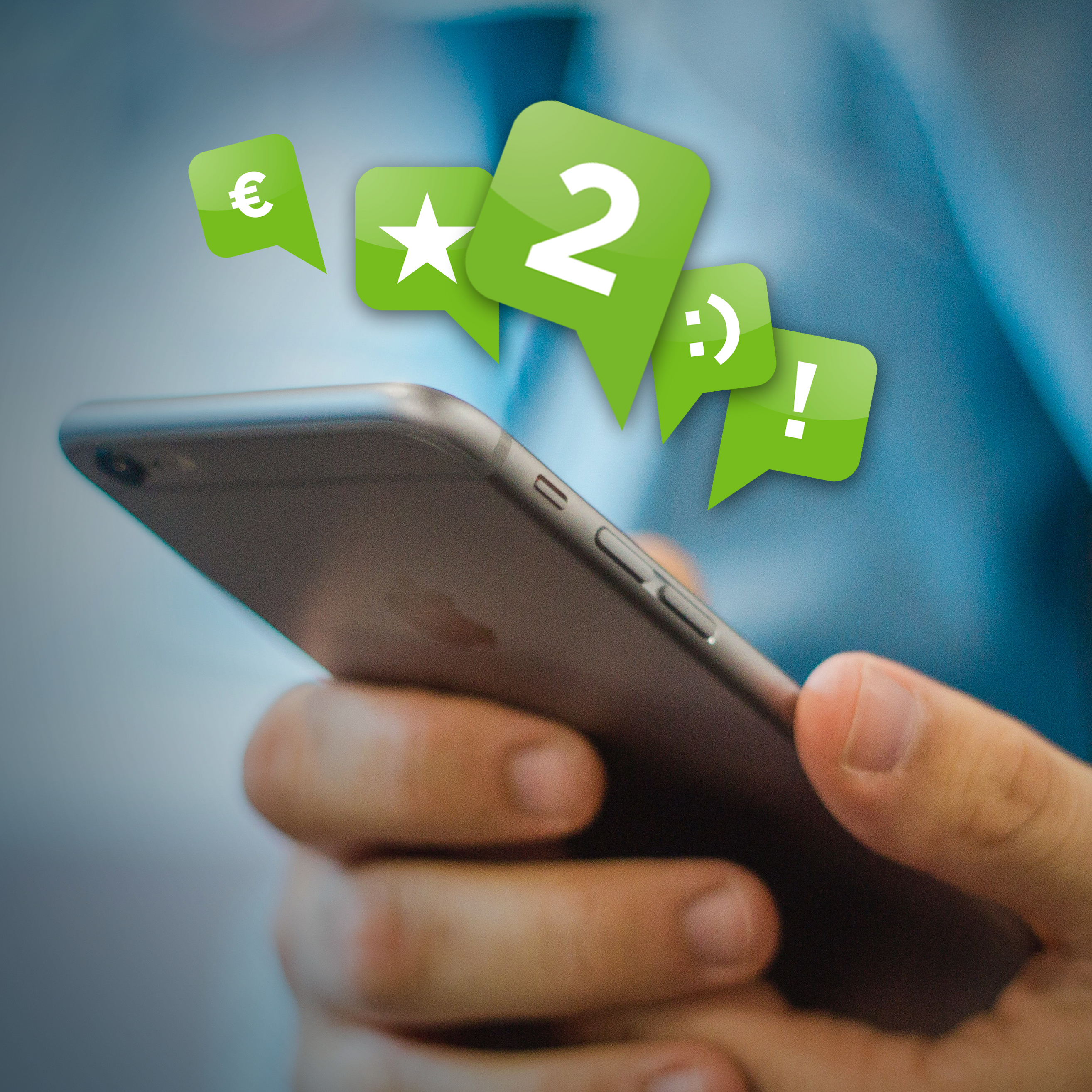 But when I send a SMS to a list of contacts, how many of them will actually read it? Everyone! 98 % of the SMS is opened within few seconds from the receipt.
These impressive numbers don't change even in the case in which the recipient has the phone turned off or in an area with no signal. This is the true strength of the SMS marketing: the messages are remotely archived until the phone of the recipient is reachable once again. Only then the message is sent again and arrives to the person we sent it to.
Today, within a good marketing strategy, the fastest, updated and pervasive instrument is certainly
Mobile marketing and sending a costumed SMS is still (and it will for a long time) the key tool to reach mobile users.
But, at this point, we must be careful: If I send the same SMS to all my customers, or if I promote in Turin an offer which is valid only in Bari, my SMS marketing campaign might lose effectiveness.
The best solution is to send the right message to each customer: that's exactly what Be2Be does!
The heart of SMS marketing: a database (the right one, though!)
Our SMS marketing service enables us to make available to our customers a precious asset: a database, i.e. a list of over 17 million of mobile numbers (yes, you heard that correctly, millions). We're talking about a list of contacts profiled by gender, age and geographical area. Useful data to redirect to the best the proposals from agencies of any kind.
It is likely that an 18 year old does not represent the ideal customer for agencies who set up an assurance policy designed to protect the savings of a family. On the other hand, a more grown up person may will be more interested.
If a firm presents great snow tyres, certainly promoting them in Costa Smeralda represents a an expense which won't bring new customers.
We customize the SMS text.
We offer a chance to interact with the customers.
We design customized landing pages
Be2Be works to not waste our customers' resources and to help them create a fruitful relationship with their users. Because of that we develop SMS marketing campaigns based on the dispatch of costumed SMS.
The quality of the database enables us to make a careful selection: from our 17 million contacts, we select exclusively those profiles that are most likely to become real customers.
Not only does it assure us to obtain the maximum return on investment , but also to avoid those negative effects on the user which are often related to the direct marketing actions and that undermine the company's image.
We do not just send the right message to the right user, but we also make sure that the message arrives to the intended destination. The experience in this field enables Be2Be to offer a high-quality texting service.
We can customize the sender : in this way we assure the maximum visibility to the company and the security to the users.
We give the chance to refer the dispatch notifications: this is a precious utility to evaluate the impact of each SMS marketing campaign and to set up a communication strategy.
Did we just said strategy? Sure, we did, because to get good results in the field of mobile marketing, as for all forms of marketing (both online and offline) you need a good
Marketing Strategy
At Be2Be we offer to our customers a wide range of services, but we are aware that each action, disengaged from an overall strategy, rarely leads to the expected results.
The SMS dispatch is a highly-performance utility that works even better when it is included inside a communication ecosystem. It is useful, for instance, to enrich the messages with the presence of a link to a landing page. If this page is professionally designed to lead the customer to answer to our calls, the chances of getting to a real conversation increase in a tangible way.
For this reason our professionals at Be2be manage
Web Design
Web development
Content marketing
They all team up in a synergy that has a sole purpose: finding a business solution perfect for every customer.
FIND YOURS
[1] https://digitalreport.wearesocial.com/